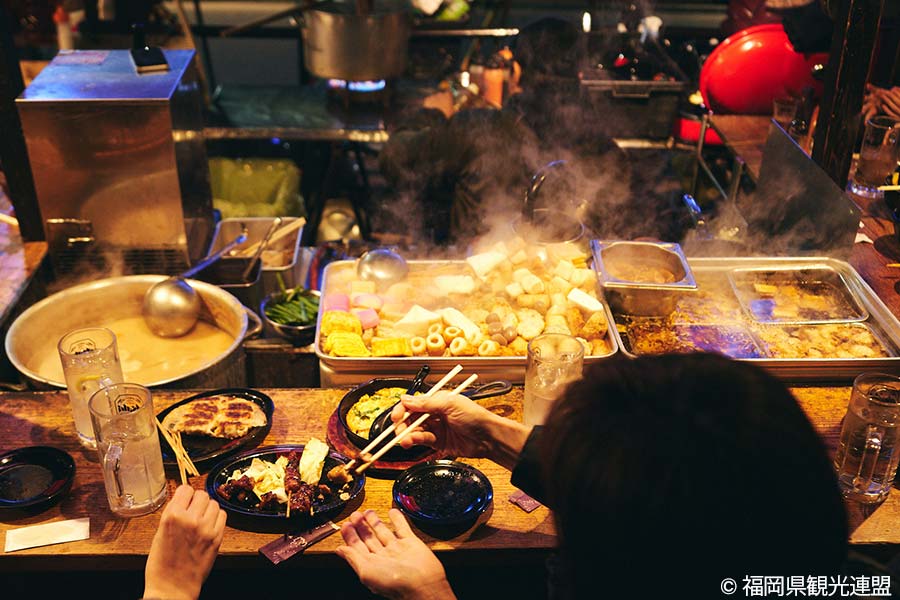 Hakata yatai stalls – Enjoy a tasty night out in Fukuoka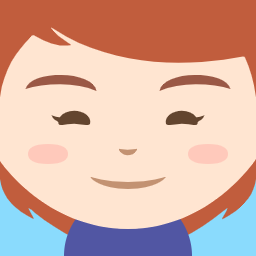 Written by Etsuko
The city of street food
Street food – what an appetising word! Fukuoka city on the southern island of Kyushu is well-known as a city of street food and has a unique food culture. Food stalls called "Yatai" start to pop up as the sun sets and turn the city even more alive!
Over 100 food stalls open at night
Just ten minutes away from Fukuoka's biggest hub station is where the food stalls gather. Over 100 of them open as dusk falls in areas such as Nakasu, Tenjin and Nagahama. The colourful curtains of the stalls along riversides invite locals and travellers to enjoy the unique atmosphere and local food culture.
What is "yatai" like?
These open-air food stalls have the authorisation from the city and offer Fukuoka's soul food and drinks. Each stall is not just a mobile food truck that you'd imagine. The tireless owners set up a complete outdoor kitchen and dining every day! (You can search "Fukuoka yatai" on YouTube to see how they are set up.) But of course, the food is what you'd most enjoy. Feast on Fukuoka's specialty tonkotsu ramen with pork broth, yakitori skewers, gyoza and oden (simmered hot pot) with an ice cold beer at hand.
Try the unique food culture in Fukuoka for yourself!
On our Kyushu tours, we take you to try one of these food stalls. Take a seat at the bar counter right in front of the chefs as they prepare your meal, and enjoy the tasty food and friendly conversations in a fun, relaxed atmosphere. Perhaps it's time to try out some Japanese you've picked up along the tour! And why not try a few more if one stall isn't enough to finish a memorable evening?
Discover the unique food scene of Kyushu with our Japan tour!